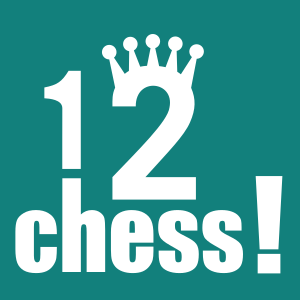 We just release our new tactics trainer 1 2 chess! at https://12chess.com.
Training tactics every day is essential to improve your chess playing strength. 1 2 chess! allows you to log in with Facebook and track your progress, solving tactics suitable to your current level.
1 2 chess! includes thousands of original chess tactics from real tournament games played in recent years. The tactics database grows constantly adding new tactics from games played last week.
It also publishes a new chess tactic every hour in the Facebook page and the Twitter account @onetwochess.
This is a project made with our chess technology developed in the last years… by chess lovers, for chess lovers.