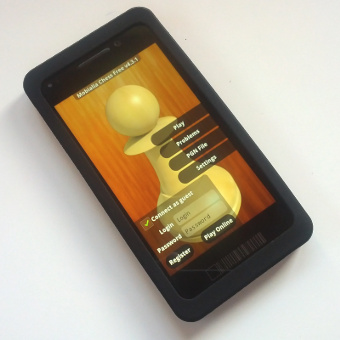 The new Blackberry 10 (BB10) was announced last week, and we are already porting some of our apps to it.
Blackberry has done a great work with their new operating system and, following the path started with Blackberry Playbook, BB10 is also a QNX-based system with runtime for Android Apps.
BB10 has also the best HTML5 engine you can find in mobile devices, scoring better than most of the desktop browsers according to the HTML5Test. The Playbook was the first mobile device able to run our WebGl apps, and Blackberry is keeping up the good work with BB10.
This week we were testing our Mobialia Chess Free Android app in a Dev Alpha device and we will publish it on Blackberry Appworld, it will be available soon.